Who Are PrezzyBox?
Prezzybox, who are based in the Midlands, provide gift vouchers, personalised gifts and electronic items for their online customers.
They are on a mission to create moments of happiness by delivering the extraordinary. They aim to sell the kind of presents and gifts that trigger the moment of excitement and elation when you find them.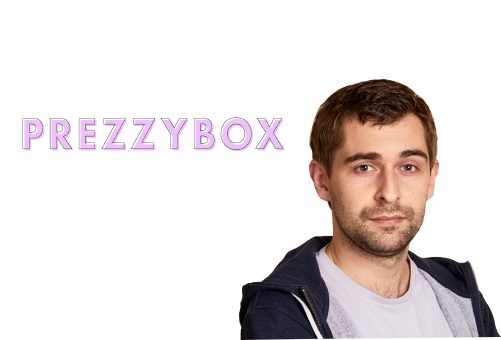 Why Did They Hire an IT Apprentice?
Prezzybox's technical team have a high retention rate, meaning their staff have all progressed past what they could consider a junior level. This is great for the company and its people, but it does mean that they didn't have any staff well placed for more junior IT work.
They told us that taking on new, fully qualified staff can be very expensive and the learning curve for real-world IT work can be steep, so bringing in an apprentice and training them for the ground up in their systems made a lot of commercial sense to them. Because of this, the company decided to train and develop a Level 3 IT Solutions Technician apprentice with us.
Prezzybox's IT Manager, Craig Lager told us that "training an IT apprentice has given us a fresh member of staff who is specializing in our bespoke system and deep-diving into our technology stack from the start of his career".
Why They Chose Babington
Prezzybox said "Babington was very easy to work with and made the entire process of candidate selection, interview and hiring simple." They also have told us that they are very impressed that they have ended up with an eager to learn apprentice, who has fit into the team perfectly.
About the Apprentice
When updating us on the IT apprentice's growth, they told us that he is taking on more and more responsibility quickly and has already learned practical knowledge which outstrips what we have seen from university graduates.
The projects he has worked on are:
SurveyMonkey middleware
Producing customer reports via SQL database
IT purchasing and install of new customer service office
IT purchasing and install of new Board Room
Various software patches
We are so glad to hear that our IT apprentice is getting on well at the company and we can tell that they have made a real impact at Prezzybox.