Spotlight On: Performance Manager - Property Services
As we continue to grow and Develop Better Futures nationally, we would like passionate, determined, and ambitious people to join us on our journey.
To highlight the talented employees, we currently have at Babington we have caught up with Sarah one of Performance Managers who specialises in Property Services, to provide a real-world account of what it is like to be in that role at Babington.
Getting to know Sarah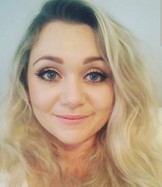 Sarah is one of our dedicated and ambitious employees who has a CMI Level 4 Leadership and Management qualification alongside a wealth of knowledge and experience in the property sector and she re-joined Babington in 2021 as a Performance Managers after previously working here as a Skills Coach. Aside from your career with Babington in our property sector she has previously worked as a Sales Manager for a London based Estate Agency.
After a short period out of the FE Sector and back firmly within the property sector Sarah decided to return to Babington when a role became available that suited her professional development and career progression, as we have great people, a strong culture, and a fantastic working environment.
Focusing on her current role as a Performance Manager, Sarah speaks in detail about her role, what motivates her and what she could change about the role, giving real insight into what it is genuinely like to be a Performance Manager and managing an operational delivery team.