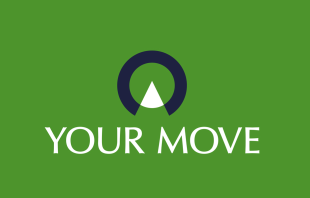 Supporting Financial Advisers in the provision of Advice to clients, by updating client files and providing timely portfolio summaries with information details for client meetings.
Key responsibilities include:
Telephone duties
Registering tenants
Appointment scheduling (routine visits/ valuations appointments)
Administrative tasks (scanning/filing etc)
Supporting tenants with maintenance queries
Maintaining up to date knowledge of all properties
Assisting in property management (support tenants with property queries)
Arranging access to properties for tradesmen
What Will You Learn:
Housing and Property Management Assistant Level 2 Apprenticeship Standard:
Apprentices without level 1 English and maths will need to achieve this level prior to completion of the apprenticeship and will also be required to take the tests for level 2
Professional Body Alignment and Progression:
On completion of the apprenticeship, apprentices will be able to apply to the following for membership:
Chartered Institute of Housing (CIH) at Member level
Association of Residential Letting Agents (ARLA) at Associate Grade or Member Grade (depending on length of service within the sector and within the organisation)
Institute of Residential Property Management (IRPM) at Foundation Level or Associate Level (depending on length of service within the sector and within the organisation)
Desired Skills and Personal qualities: 
Communication skills, IT skills, Attention to detail, Organisation skills, Customer care skills, Problem solving skills
Qualifications:
GCSE or equivalent Maths and English (Grade A-C/8-4) Essential
Our team has 2 apprentices, one has completed their course, one just about to finish and both have progressed in their careers and chosen fields
Things to consider:
The company is growing fast and we need to be able to work with someone who is looking for a career. The company is run my Jamie Stewart and the lettings team overseen by his wife who is the Property Manager for all his offices. We are a close team and enjoy some down time together, along with some company activities, BBQ's and events.
Application process
Once you've found a role you're interested in, simply click the apply button and fill out the form
One of our team will then be in touch to talk to you a bit more about your aspirations and what happens next
If you want to be really proactive, you can also email us your CV here quoting the role you're interested in
You can read more about the candidate journey and register for job alerts here.