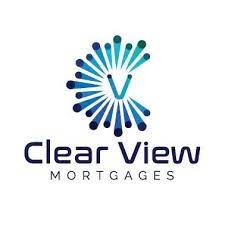 A rare and exciting opportunity has arisen for an apprentice Mortgage Administrator to join one of the fastest-growing financial practices based in the Theydon Bois office, servicing clients throughout the city of London and Home Counties.
Key responsibilities include:
With full support of the adviser and team members, the right candidate will be expected to effectively manage the client's journey through from the initial application to final completion.
This role will be offered on an employed basis with the possibility of an annual performance bonus and additional perks such as regular team building and social events. Overtime will also be available during extremely business periods.
The candidate will be expected to:
Deal with inbound and outbound calls
Keep the clients informed of how the case is progressing and collect any additional documents required by the lender
Liaise with the lender to ensure the case is being processed as quickly as possible
Note taking during client appointments
Application and administration for all General Insurance cases
When the candidate passes the required qualifications, s/he will also be provided their mortgage and protection clients to whom they will service like any other mortgage adviser
In return, the applicant will be:
Taught how to effectively administrate the case from creation through to completion
Show how deal with income financial documents and invoice clients for our work
Introduced to a range of different mortgage lenders, insurance providers and 3rd party partners such as estate agents, solicitors, surveyors and accountants
Given time to complete their study to allow for business progression
Rewarded both with financial payment and additional benefits / rewards
Training provided:
Mortgage adviser Level 3 Apprenticeship – with Babington online.
UK financial services, regulation & ethics (CF1) – Chartered Insurance Institute (CII) UK financial regulation (UKFR) – The London Institute of Banking & Finance (LIBF) – Financial Services regulation and Ethics – Chartered Bankers Institute (CB)
Requirements and prospects:
Desired skills:
Communication skills
IT skills
Organisation skills
Problem solving skills
Administrative skills
Analytical skills
Personal qualities:
Attention to detail
Team working
Future prospects:
Once the scheme is successfully completed, if the individual is deemed suitable, s/he will be given the choice to either process as a Qualified Mortgage Adviser for which leads will be provider or take up the role as the firms "Business Administrator/ Gate Keeper".
Desired qualifications:
GCSE or equivalent Maths and English (Grade Grade A-C/8-4) Essential
Application process
Once you've found a role you're interested in, simply click the apply button and fill out the form
One of our team will then be in touch to talk to you a bit more about your aspirations and what happens next
If you want to be really proactive, you can also email us your CV here quoting the role you're interested in
You can read more about the candidate journey and register for job alerts here.