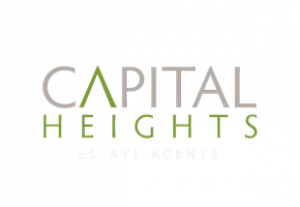 Our office in the City is seeking a hungry and enthusiastic person who can demonstrate they have the willingness to learn and develop themselves in a lucrative career. This is in partnership with Babington.
What will the apprentice be doing?
The applicant(s) must have a vivacious personality and must be able to work towards set targets.
Individual profile:
We are looking for motivated & driven individuals. Some previous B2B Sales experience is required, but ultimately the right attitude is essential to be successful – you will need to be confident, money-hungry and incredibly self-motivated.
You will need to be career-focused and possess a strong work ethic as the hours are demanding and not your '9 to 5'.
Office admin/marketing/ social media responsibilities:
Registering new applicants
General administration duties as required, chasing references/dealing with any property management issues. Liaising with contractors
Customer service – Ensuring that all clients have a positive experience and go away satisfied and ensure future referrals to the business
Help with marketing /social media posts, being creative
Speaking to landlords
What training will the apprentice take and what qualification will the apprentice get at the end?
Our Business Administrator Level 3 Programme consists of the following:
Full on-the-job training and support will be provided to enable the successful applicant to undertake the full range of duties required of the role. All apprentices are required to complete and evidence 20% of the job learning whilst on their apprenticeship
In addition, the apprenticeship will be delivered primarily on our online platform, Babington Online and you will receive full support from our dedicated team of Training Advisors via workshops, webinars and regularly scheduled reviews, conducted by Skype and/or Phone
The end-point assessment is designed to enable apprentices to demonstrate that they are fully conversant in the skills knowledge and behaviours expected of individuals at this level. It is designed to provide assessors with a holistic view of the apprentice and to allow them to assess to what extent the apprentice meets or exceeds the apprenticeship standard
This includes:
Business Administration Level 3 Standard Functional Skills in Literacy and Numeracy Level 2 End-point Assessment conducted by an external provider (Presentation or project, interview and knowledge test)
What is the expected career progression after this apprenticeship?
Possible progression with the employer upon completion of this apprenticeship.
Requirements and prospects
Desired skills and personal qualities
Communication skills, IT skills, Attention to detail, Organisation skills, Resilient, Hard working.
Qualifications
GCSE or equivalent Maths and English (Grade C/4 or above) Essential.
Things to consider
We are a good young business, looking to grow our team, we are based in the city, work with professionals and good products. we need someone that is driven, understands how to use social media platforms, deal with applicants, doing general admin work in the office.
Application process
Once you've found a role you're interested in, simply click the apply button and fill out the form
One of our team will then be in touch to talk to you a bit more about your aspirations and what happens next
If you want to be really proactive, you can also email us your CV here quoting the role you're interested in
You can read more about the candidate journey and register for job alerts here.