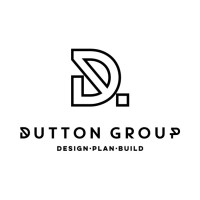 Supporting Financial Advisers in the provision of Advice to clients, by updating client files and providing timely portfolio summaries with information details for client meetings.
Key responsibilities include:
General administrative duties including typing correspondence by e-mail and letter
To undertake filing, faxing, record keeping, photocopying and distribution of relevant documents
Provide support to members of the management team
Using Microsoft Packages, in particular Word, Excel, and PowerPoint
Deal courteously and efficiently with all visitors
Answering the telephone
Responsible for co-ordinating the post
Providing refreshments for visitors when required
Inputting data onto internal systems
Dealing with stationary/stock levels and reordering
Assisting all members of the team as and when required
Dealing with requests for information
Ensuring that the Policies of the company are observed, and that good practice is encouraged, particularly in the areas of Health & Safety, Equal Opportunities, and confidentiality
What Will You Learn:
Level 3 Business Administrator Apprenticeship Standard.
18 month duration with 12 months of the learning period and 6 months end point assessment
Level 2 Maths and English functional skills if required
Remote delivery
Desired Skills and Personal qualities: 
Communication skills, IT skills, Organisation skills, Team working, Initiative
Qualifications:
GCSE or equivalent Maths & English (Grade C/4) Essential
There is a strong possibility that you will gain a permanent position following successful employment as well as achievement of the full apprenticeship.
There will be opportunity to study further, and this will be expected of successful candidates.
There will be chance to study a broad range of further qualifications to degree level and beyond in areas such as management, surveying, marketing.
Things to consider:
Flexible Working Policy in Place. On occasion work falling outside of these hours may be required. Alternate Saturdays 4 hours flexible working. Free parking, paid on working hours work socials.
Application process
Once you've found a role you're interested in, simply click the apply button and fill out the form
One of our team will then be in touch to talk to you a bit more about your aspirations and what happens next
If you want to be really proactive, you can also email us your CV here quoting the role you're interested in
You can read more about the candidate journey and register for job alerts here.